Opal

Artwork
Artwork that works.
Opal Artwork offers complete control and visibility of your private label packaging and labelling artwork process. The definitive artwork approval and process management tool for packaging and artwork, leading retailers use it to consistently take products to market safely, legally and on-time. With complete end-to-end capabilities, it enables fully integrated collaboration with all members of your supply chain.
What we offer
- Project management functionality designed for private label
- Collaborative review and artwork annotation
- Advanced reporting and KPI generation
- Full support and industry-leading SLAs
Time saving. Cost saving. Remove manual artwork design and approval tasks and generate tangible efficiencies for your business - reducing the time and cost to get new products and packaging to market.
Visibility and one version of the truth: Access real-time information to see exactly where your projects and SKU's are in the product development process. Eliminate out-of-date, shared spreadsheets and reliance on third parties for status updates.
Complete supply chain engagement. Engage your whole supply chain through Opal Artwork - from suppliers, to art houses and printers. Drive performance through effective collaboration, reducing artwork approval cycles, improving accuracy and increasing speed to market.
Full ownership & protected assets. Remove dependence on third party artwork and labelling solutions and enjoy the freedom to change supplier without interruption or loss of valuable brand assets.
Business intelligence. Access on-demand reporting, supplier performance metrics and category analytics to support agile decision-making.
Full audit trail for compliance. Rely on a full audit history of all actions and a robust labelling process which fosters user accuracy. Cope with increasingly complex regulatory demands and avoid product recalls related to labeling errors.
Enterprise integration: Opal Artwork connects with your third party systems - including colour management applications, data warehouse feeds, brand compliance and commercial reporting tools.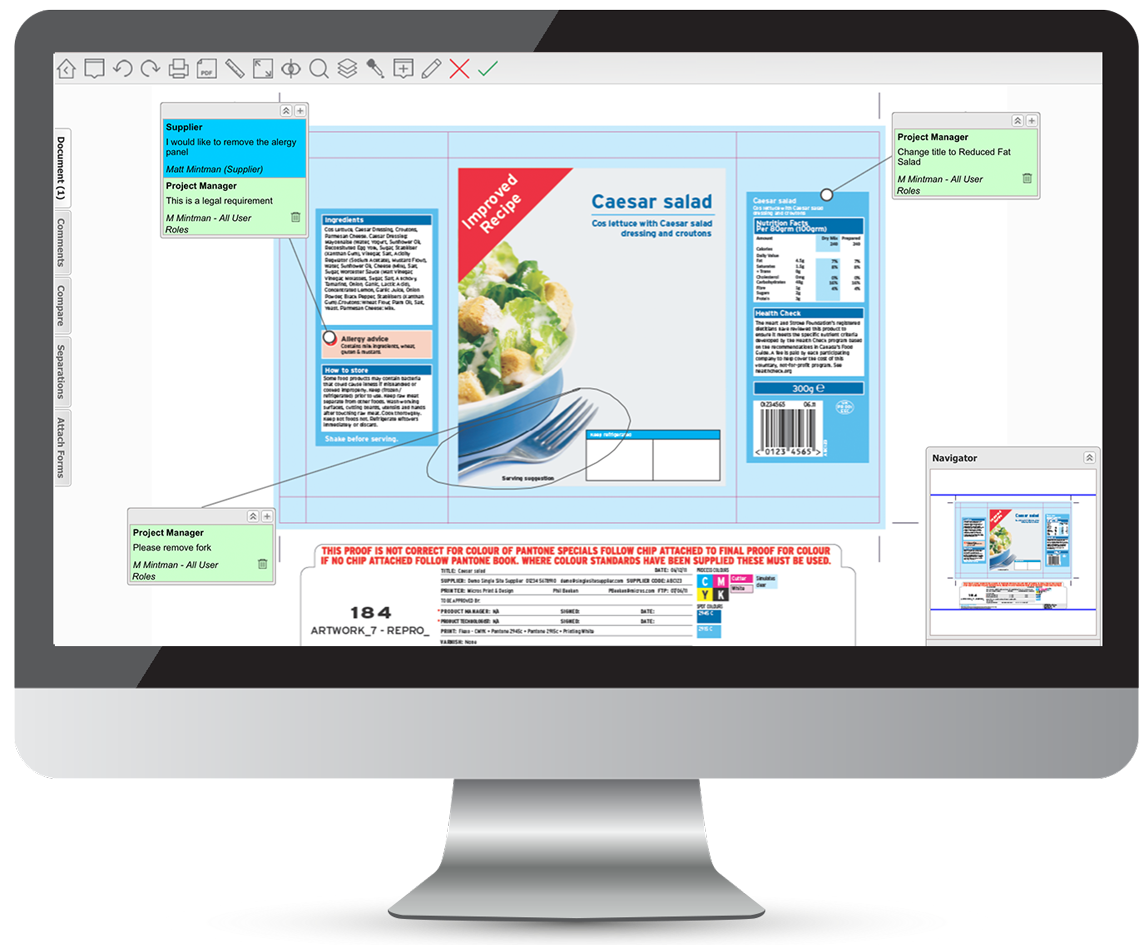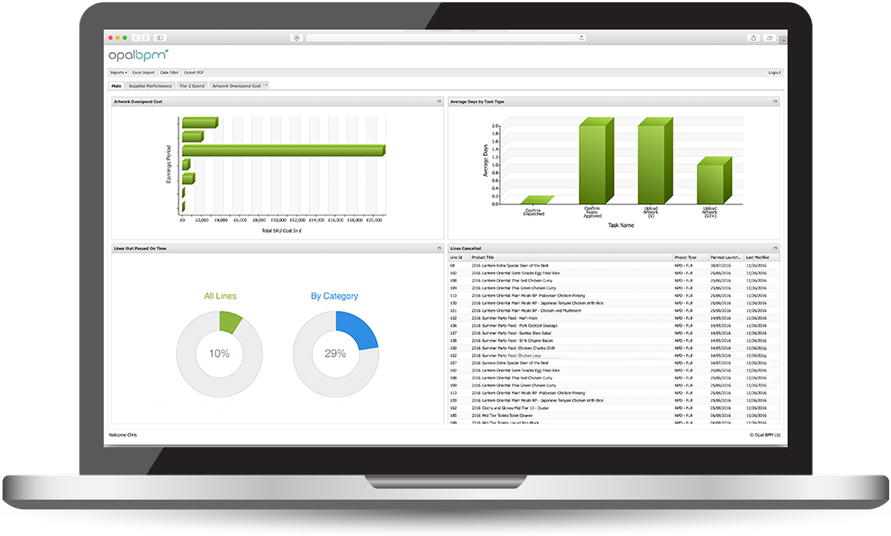 Approved Internationally
Opal manages over half a million artwork approvals every year for thousands of users in five continents.
Opal is a new generation business process workflow and artwork approval solution designed to meet the specific requirements of brand owners and own label retailers.
Designed for people
Opal empowers in-house teams with greater accessibility and usability improving reporting and asset management control (internally and with suppliers) throughout the lifecycle of every project.
Defined by best practice
Opal allows teams to coordinate actions around a single source of approved content which reduces human error and leads to greater regulatory compliance and improved brand consistency.
Delivering products on time and on budget
Opal improves workflow efficiencies enabling more proactive, responsive and ultimately productive decision making to take place, which helps reduce costs and increase speed to market of products.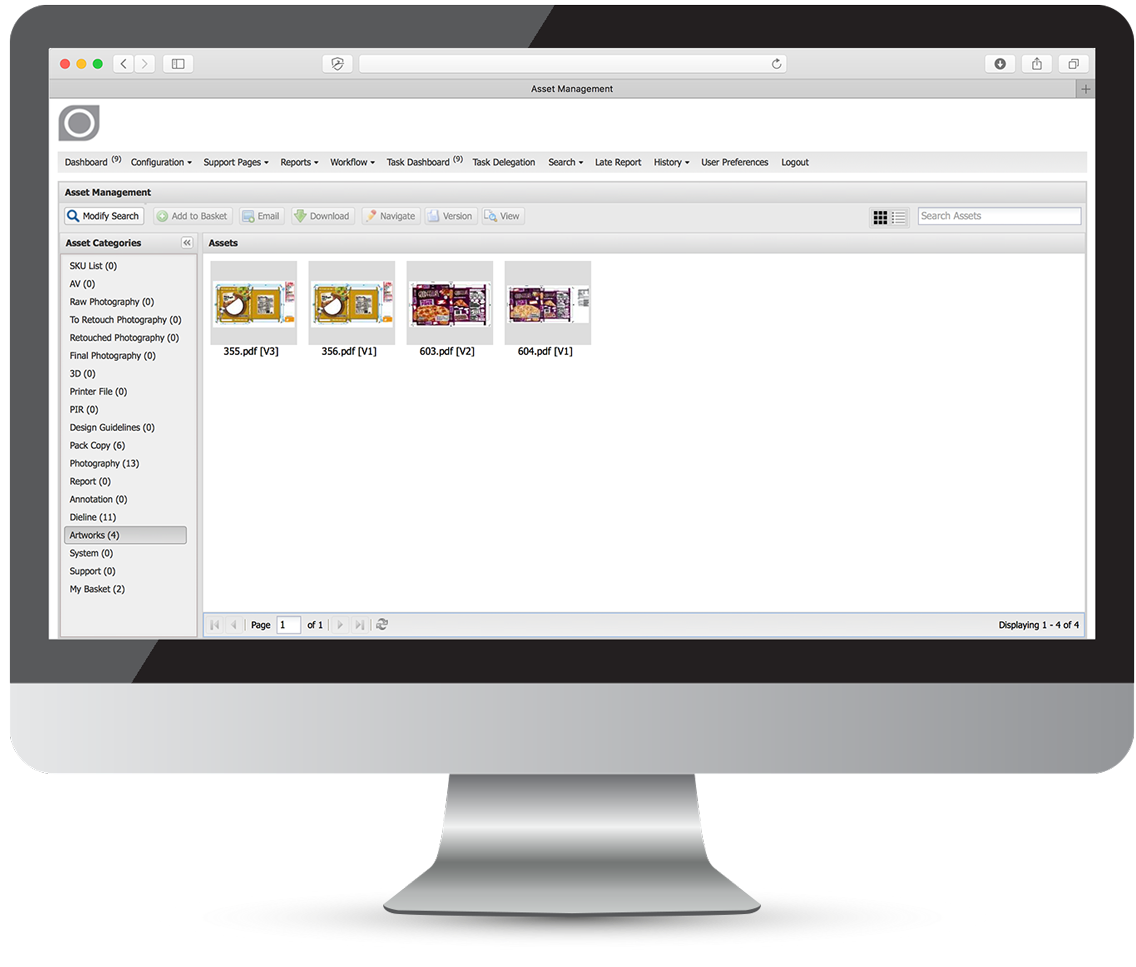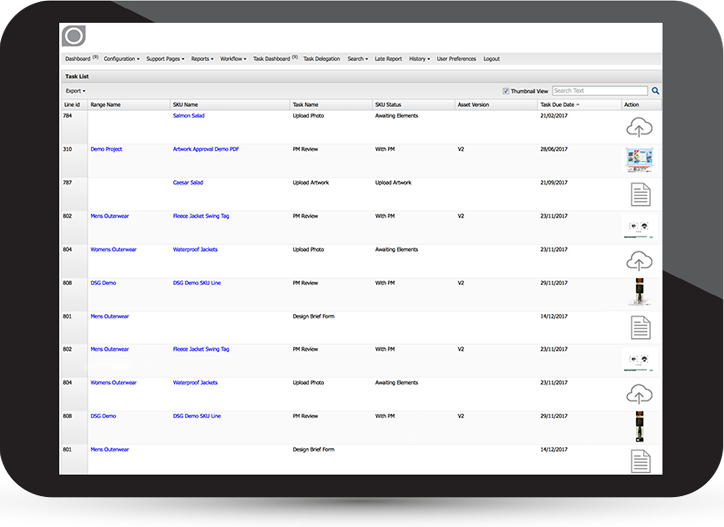 Opal is a dedicated BPM software solution, delivered and supported by an expert team of consultants.
Headquartered in London with partner offices in Asia and the USA, we are one of the leading providers of business process workflow solutions for brands globally, dedicated to helping our clients work more efficiently to deliver their products to market.
BPM Workflow
Multi tier business process support
Task management
Email notification
Sequential and parallel tasks
Task reassignment / delegation
Custom reporting
Saved searches
Milestones
Custom forms
Asset management and version control
Localization and multi lingual support
User date format preferences
Full audit log of changes
Tight process mapping
Optional and mandatory tasks with rule based decisions
PDF Annotation Tool
PDF Annotation Tool
Rotate PDF documents 90/180/270 degrees
Regional measurement – imperial & metric
Navigate multipage PDF documents
Add comments using freehand drawing and pinhead location
Comment on a comment
Role specific comment colors
View color separations including spot / special colors
Densitometer readings including spot / special colors
Proof annotation report detailing comments made
Download original PDF document
Show / Hide all or collapse individual comments
Compare current to previous document versions
Compare versions in 'blink' mode highlighting differences
Overprint preview
Approve / Reject functionality
Technical Overview
Securely built for enterprise
J2EE scalability
PDF annotation tool using Adobe technology
Rich HTML user interface
Integration with third party systems
Accredited People
Prince II
Six Sigma
RHCA
RHCE